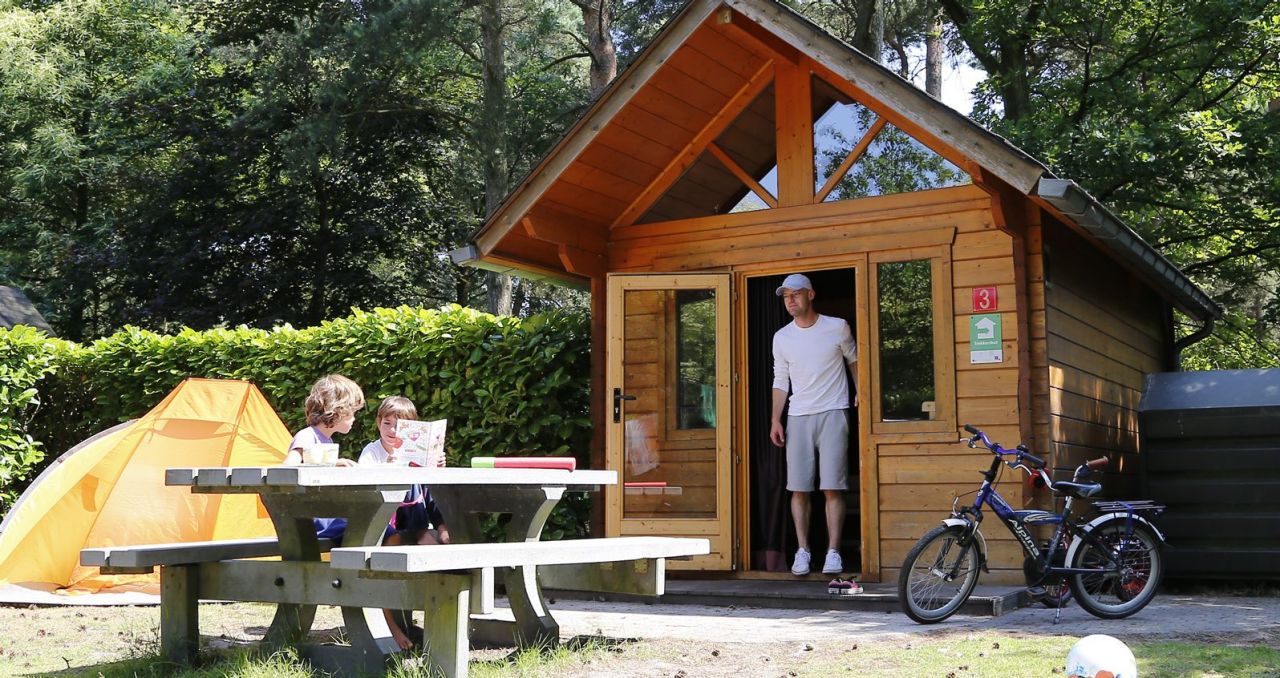 An original accommodation
A hikers' hut is a cosy, pleasant and functional place to stay. Furthermore, it is a cheap form of accommodation. The Zilvermeer has five hikers' huts of 15 m² each.
You can also find hikers' huts at 14 other campsites in the region of Kempen.
Fully equipped
Each hut is equipped with a table, chairs, beds, and a simple method of cooking. This gives you the great advantage that you do not have to bring a tent, sleeping mats or camping stove with you; a sleeping bag and pillowcase are sufficient. Furthermore, there is heating available in the well-insulated huts, so that you do not have to suffer from any cold in the low season.
There is no place for washing or going to the toilet in the huts themselves, but the sanitary provisions of the recreation centre are excellent. Pets are not allowed.
You can read all about the huts in our welcome brochure and also take a look at our price list.