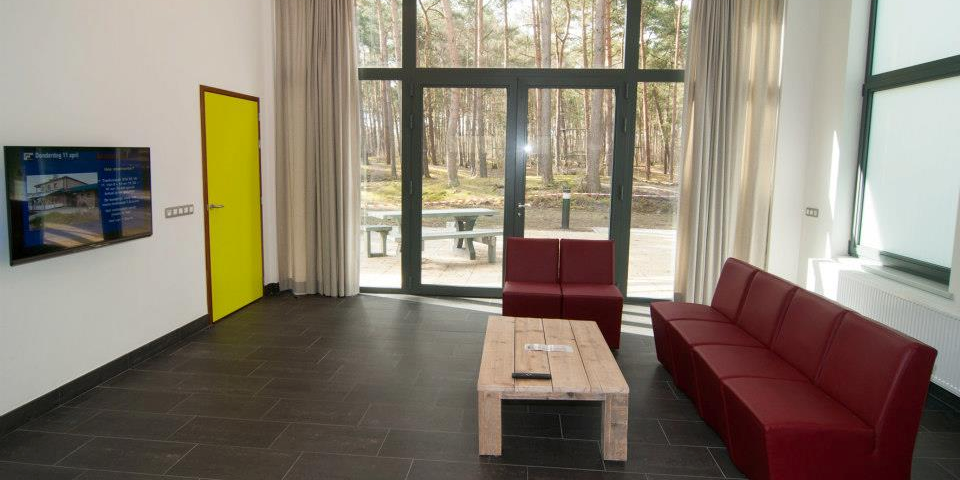 People wishing for a bit more luxury on their break can stay in one of two available holiday homes, both of which are completely disabled-friendly (can be booked through the camping ground reception office: +32 (0) 14 82 95 00).

Each house can sleep up to six people and they can also be linked together to accommodate a total of 12 people. They have a fantastic view of the forest and are peaceful and private.

The holiday homes are perfect for groups or families that include people with disabilities or reduced mobility. They are single-level throughout and special attention has been paid to wheelchair-users, such as extra-wide doors, space for turning, special bathroom fittings and a kitchenette.
- Weekly rentals: Friday 16.00 to Friday 10.00
- Monday to Friday rentals: Monday 16.00 to Friday 10.00
- Weekend rentals: Friday 16.00 to Monday 10.00
(In the high season only weekly rentals are available)
Equipement:
- a fully-fitted kitchen with hot plate, dishwasher, fridge, microwave oven, coffee machine and utensils
- lounge area with television and wireless internet access
- bathroom with modified shower and washbasin
- separate modified toilet
- two bedrooms with a total of six beds
- heating and balanced ventilation
- single-level throughout – ground floor only
- terrace

The holiday home can accommodate up to six people. Pets are not permitted and smoking is prohibited in the holiday houses.


You can only book this accommodation by mail: